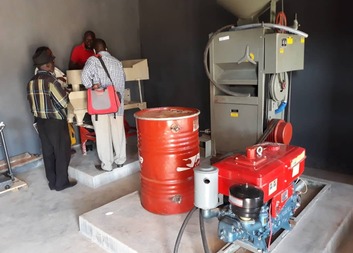 System of Rice Intensification Pilot Project
Full Name: System of Rice Intensification Pilot Project
Duration: System of Rice Intensification Pilot Project
Rice became important food and its crop increased steadily in last years. However it doesn't meet domestic demand and the deficit is met through imports mainly from Asia. 
Implementation and Results:
Three suitable areas - Natubu, Kaande and Nakato were identified for initial assessment with cooperation with Ministry of Agriculture in Mongu District.
The System of Rice intensification (SRI), which is an environmentally-friendly farming innovation of rice, was implemented to reduce amount of used water, labour and seeds and to increase productivity.
13 day training in SRI technology were provided to local farmers in order to educate them with manipulation with a weeder and a spacer.
Entrepreneurship training was provided to increase knowledge of basic business skill and mechanisms.
Donors:
Botanicus