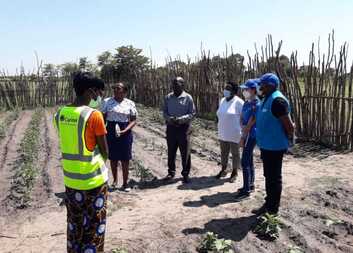 Six Ways Caritas Czech Republic Supports the Youth in Zambia
Many young people living in the rural part of Zambia face a lot of challenges ranging from unemployment to simple needs such as having the opportunity to participate in sporting activities. To them, having access to such things is a farfetched thing but thanks to Caritas Czech Republic and its partner United Nations High Commissioner for Refugees the youths in the Mayukwayukwa settlement can now more easily find employment opportunities or start doing sports and much more.
Helping Hand for Youths in Rural Zambia
Despite having obtained a lower-middle-income status, Zambia continues to face high levels of poverty and inequality. According to CAMFED, many girls experience high rates of exclusion from education, particularly in the rural areas of Western, Luapula, Muchinga and Nothern Provinces.
That is why Caritas Czech Republic in Zambia together with UNHCR continues to support many youths living in the rural part of Zambia through the Youth Initiative Fund (YIF). The Youth Initiative Fund represents one of the ways in which UNHCR and its partners are working with adolescents and youth.
The fund provides the young people with the support and space they need to develop themselves, contribute to their communities, have their voices heard and increase the visibility of what young people can achieve when they receive the necessary support.
What are the 6 ways in which we support the youth in Zambia?
Thanks to the Youth Initiative Fund, Caritas Czech Republic supports young women and men in Zambia to take part in a wide range of activities, from photography to goat rearing to learning more about important issues such as Sexual Gender-Based Violence (SGBV) or child marriages.
1. Learning photography in a studio
The youths through the YIF have been empowered with a startup capital toward a studio initiative. The Studio activity established in the Western part of Zambia in the Mayukwayukwa settlement serves as a fundraising venture for the youths and a form of employment.
The youths have also been empowered with an asset transfer of K20,000.00 thanks to which they could buy an HD Canon Camera with a tripod stand used for filming events such the sensitization campaigns, capture pictures as a fundraising venture during ceremonies such as weddings, churches, and special programs by Caritas Czech Republic implementing partners.
Prior to receiving this support, most youths in the settlement were dormant with no productive activities to engage in. This activity has helped to keep most youths in the settlement engaged and active and to keep away from bad vices such as alcohol abuse.
Many youths under the YIF project have a passion for photography and the purchase of the Camera has made their wish to practice photography a dream come true. They are using the Camera to get pictures and videos in the communities they live in, in order to tell their stories.
2. Sports and Recreation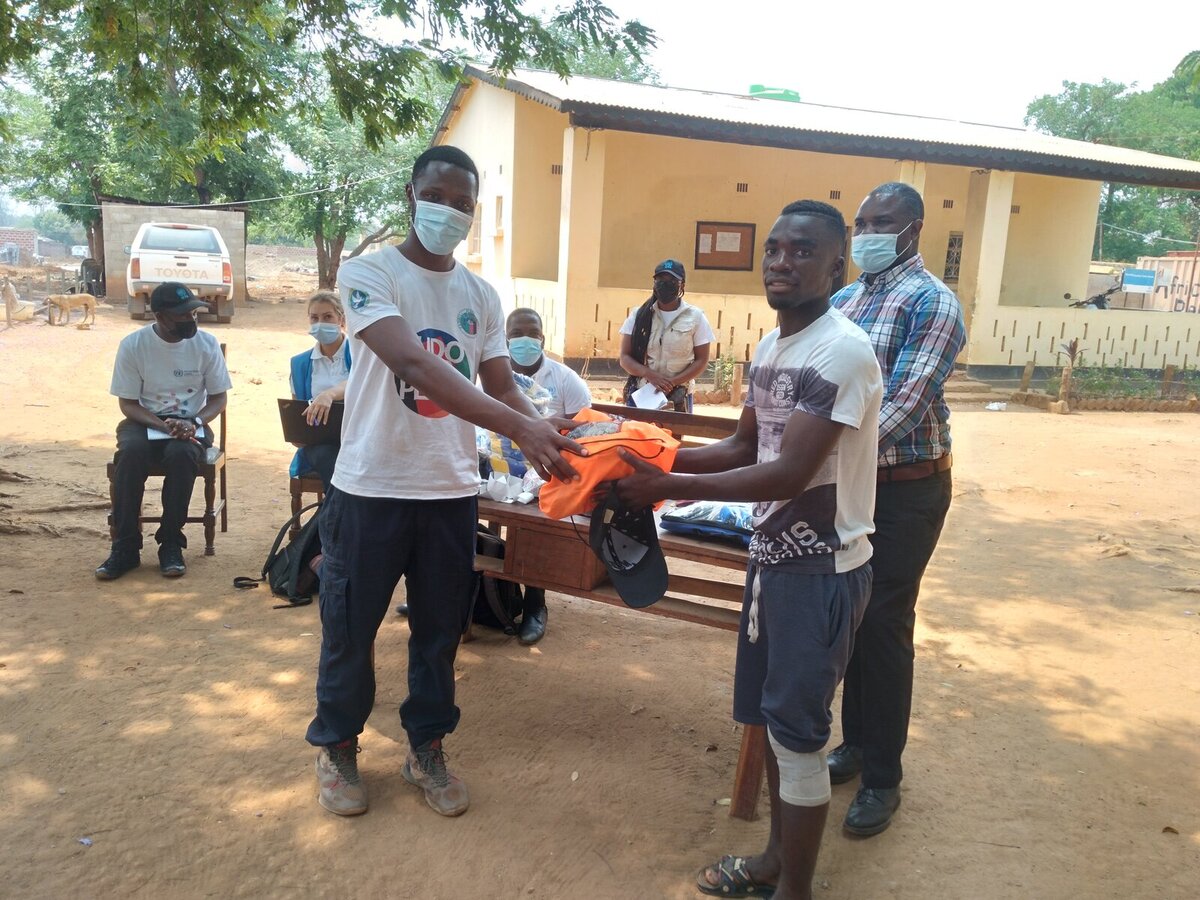 Access to recreation programs has been a challenge for a long time for the majority of youths living in rural Zambia. This is why under the YIF, Caritas Czech Republic in Zambia has prioritized sports and recreation activity.
We have purchased balls used for football, Basketball, Volleyball, balls used for the women netball games, four roller-skate shoes, jerseys, headbands and a track-suit for the referee.
The aim is to make sure that the young people in Zambia have all they need to enable them to improve access to social amenities including recreational facilities and sports attires for rural youths and make it easier and accessible for the local young people to enjoy sports activities.
The youths have further organized a football tournament between the host community and the refugees in the settlement. The tournament is a good way to keep the young people engaged and also encourage them to work together as a team.
3. Teaching the youth about cross-cutting issues such as sexual gender-based violence and child marriages in Zambia
According to World Vision, female child marriages in Zambia still remain one of the highest in Africa, despite a decline from 40.6% to 31.4% among young women aged 20-24 who reported being married before the age of 18.
Child marriages and teenage pregnancies are most common in the rural part of Zambia with a percentage of above or around 50. This has also unfortunately contributed to domestic violence (SGBVs) among girls who marry before the age of 18 than among those who marry later in life.
To raise awareness about these issues, Caritas Czech Republic in Zambia held a three-day training session, spearheaded by the Ministry of Community Development and Social Services personnel, to train 20 young people who will conduct sensitization campaigns in schools and communities to try and curb these issues within the refugee settlement.
The sensitization targets youths who are victims of child marriages, teenage pregnancies and gender-based violence and any other form of abuse.
4. Goat Rearing
Zambia's economy is mainly dependent on copper and agriculture. For this reason, through the YIF we managed to train one group of 20 young people from Mayukwayukwa who have little knowledge of the role agriculture plays in the country's economy, its background and how goat rearing can have a positive impact on their lives.
Caritas Czech Republic in Zambia through the YIF has supported the youths with the construction of a goat rearing house and provided them with 10 goats. The youth participants have demonstrated and appreciated the knowledge and skills they have received from the training in goat rearing as they can also identify common diseases in goats they are now rearing.
5. Gardening
Apart from goat raring, the 20 young people from Mayukwayukwa have been trained in Olericulture (Vegetable gardening). They learned about site identification, soil preparation, making sunken, raised and flat beds and conservation basins, and how to grow vegetables, to name a few.
They now know how to plant, drill seeds, grow, reproduce, how to control vegetable pests and diseases. The youths also have the knowledge on how other practices such as fertilizer application as well as irrigation can give them better yields and how agricultural products are processed, stored and marketed or sold to earn an income
6. ICT Centre
With support from and through direct intervention from UNHCR, the youths have been supported with funds to renovate and run an ICT centre in Mayukwayukwa that has been operational since 19th February 2021. The centre has also been equipped with photocopying machines, computers and other necessary ICT equipment.
The centre has been providing printing, typing, photocopying and all other stationery services to the community as well as computer lessons to interested individuals.
Thanks to Caritas Czech Republic in Zambia and the UNHCR, the young women and men are now engaged in productive activities and earning a living out of the ICT.
YIF, a Great Opportunity for the Youths
The young people in Zambia are happy with these activities and they appreciate that they can even generate some income from the printing and photocopying services they offer in the studio. These activities play an important role in preventing the youths from engaging in illicit activities because they are always preoccupied, for example with agricultural activities.
We are bridging the gap between urban and rural youths through the Youth initiative fund and it is good to see youths take part and gain interest in all these activities. The Youth initiative fund also enables young people to be young - to get together with people who have similar interests, to learn more about themselves and the world around them, and to have fun.