Irumva can now better manage her finances thanks to DAFI and Caritas
Growing up as a refugee girl, for Irumva Emma Triphine, luck was something she was never familiar with. She never thought she would have to acquire skills in financial management due to lack of money, let alone think of getting into university. Thanks to the DAFI Scholarship Programme being implemented by Caritas Czech Republic that covers both tuition and living allowances for refugee students, Irumva was able to get into university and afford to cover her basic needs.
Irumva's journey to financial management literacy begins
Irumva felt the need to learn how to manage her finances after being accepted into university. She became eager to learn how to better manage her allowance so that she could change her life and the lives of those around her for the better.
"The first year was challenging because I knew I had to be smart with my money but didn't really know how to do it. I knew little to nothing about setting SMART goals; that they had to be measurable to be able to track progress or even that they had to be realistic. Then I realized it is not really about how much you have but how well you manage it," says Irumva.
How Caritas Czech Republic has Inspired Irumva
Drawing inspiration from the humanitarian work Caritas Czech Republic is doing, Irumva is now part of an organisation called Embrace Her that primarily aims at offering financial management knowledge to young women like her. At Embrace Her, she meets women who tell stories of how they are able to feed and build houses for their families with the little income they earn from their small businesses.
These women have convinced Irumva that it is not the amount of money that matters, but how well a person manages even the smallest amount of money they have.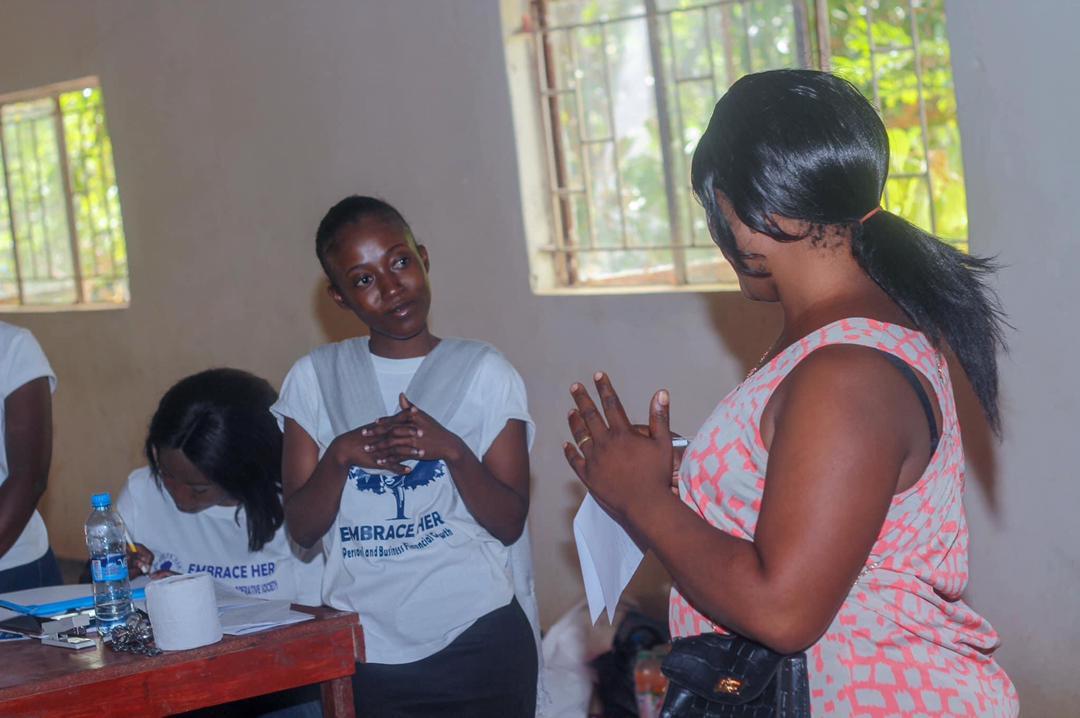 Through her interactions with students from different schools in various outreach programmes with Embrace Her in the community, Irumva realized that just like her, there are so many young people, especially in low-income communities, who have big dreams but do not know how to use what little they have to achieve their desired goals.
"I think the best way to help people in need is to equip them with skills that would help them long after you have stopped giving them the bread. I hope more people can emulate Caritas Czech Republic and get into this boat and help more people with such tools," says Irumva.
The DAFI Scholarship program through Caritas Czech Republic supports many young people like Irumva that want to better their lives and the lives of those around them.